Advertise With Us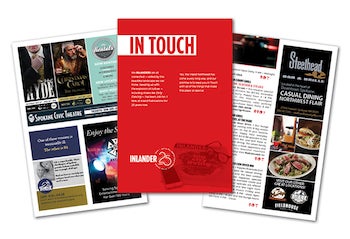 Advertise in a STCU Best of Broadway playbill to promote your business and support the performing arts in Spokane.
Exposure to our active, engaged, and diverse audience gives you the opportunity to increase your organization's visibility among one of the city's most influential and highly sought-after audiences.
All patrons receive a complimentary program before each performance begins, which are often kept as souvenirs.
Distribution*

Miss Saigon - 17,000
Jesus Christ Superstar - 17,000
An American in Paris - 5,000
Escape to Margaritaville - 20,000
Once On This Island - 5,000
Jersey Boys - 17,000
The Book of Mormon - 20,000
Mean Girls - 20,000

*Estimate based on forecasted attendance.

Demographic

Average age: 25-64
College educated
Ticket buyer tends to be female, accompanied by a significant other
Regionally based-Residents of Eastern Washington, North Idaho, Montana & Canada

Pricing

Pricing: Premium Full Page / Full Page / Half Page / Quarter Page

Miss Saigon: $900.00 / $800.00 / $600.00 / $350.00
Jesus Christ Superstar: $900.00 / 800.00 / $600.00 / $350.00
An American in Paris: $750.00 / $650.00 / $350.00 / $250.00
Escape to Margaritaville: $1,075.00 / $975.00 / $700.00 / $425.00
Once on This Island: $750.00 / $650.00 / $350.00 / $250.00
Jersey Boys: $900.00 / $800.00 / $600.00 / $350.00
The Book of Mormon: $1,075.00 / $975.00 / $700.00 / $425.00
Mean Girls: $1,075.00 / $975.00 / $700.00 / $425.00