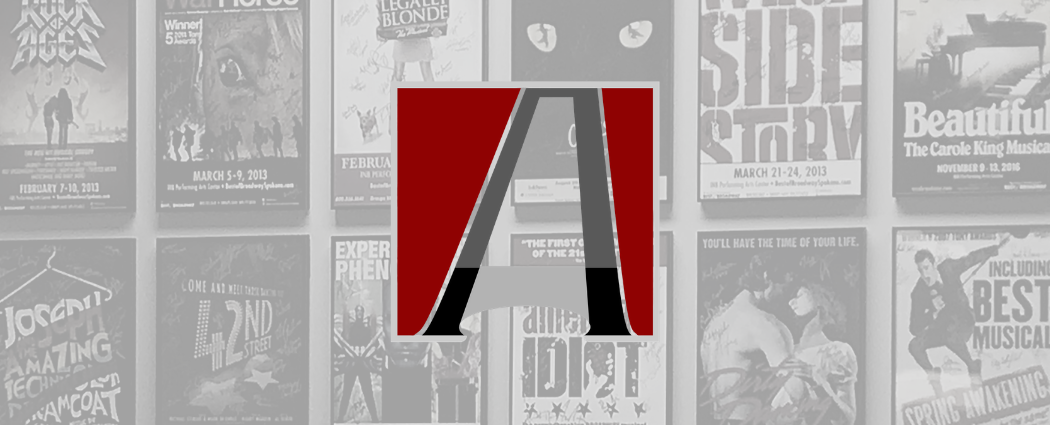 Sep

29

, 2020
Your Ticket to Broadway in the Inland Northwest
WestCoast Entertainment has been bringing Broadway tours to Inland Northwest audiences since 1987, when the first national tour of Cats played in Spokane for eight sold-out performances.
Since then, almost 3 million people from the Spokane area as well as North Idaho, Central and Eastern Washington, Northern Oregon, Montana, and Southern British Columbia have attended productions in what is now the STCU Best of Broadway season, presented by WestCoast Entertainment.
WestCoast Entertainment President Justin Kobluk has 30 years of entertainment-industry experience, serving as Entertainment Director for Northern Quest Resort, and managing, booking, and promoting events for organizations including the Tacoma Dome, Xfinity Arena, and the Seattle Supersonics. We asked him about what goes into planning a Broadway season and what factors determine which shows will be in a season.
What do you think would surprise people about how we plan a Broadway season at WestCoast Entertainment?
Justin: How much contact we have with audience members throughout the year, and how much that input factors into future seasons. In some cities, an outside national promoter rents the venue and books productions based on how profitable shows have been in other markets. In contrast, we put seasons together with first-hand knowledge of the local audience. We talk with audience members personally at the theater and the downtown office about shows they're eager to see and ones they'd like us to bring back again.
There have been shows I've first heard about from audience suggestions. Then with our good relationships with agents, it's easy to pick up the phone to find out when a show will be available and if we can get it.
Members of our team also get to go to New York to see shows. Agents who know us and the types of shows we book invite us so we can see what's new and whether it would appeal to our local audience.
What other factors determine what shows will be in a season?
Justin: We always keep past seasons in mind -- what has Spokane seen recently, or not seen before? We also look at what's currently hot on Broadway and in national tours. We like to get a mix of popular shows along with one or two that aren't as familiar. Sometimes there are really good shows that aren't very well known yet. It can be harder to sell tickets to less familiar shows, but once people have seen them, they're really glad we brought them to town.
Some very good shows might appeal to a smaller group, so we schedule them as special engagements for two or three performances rather than as part of the season-ticket series.
How much a show costs to bring in is of course a factor. Large Broadway tours are major endeavors with price tags well over $1Million per week. Tours, such as Disney's Lion King for example, travels with more than 120 personnel and 20 semi trucks to move their production.
Routing is another factor that determines when and if we can bring a show here. Tours usually want to have dates lined up in three or four other markets that are relatively close together.
Really big new shows may only play in eight to ten different cities all year, so Spokane may not get a show until its second or third year on tour. But sometimes we do. Sometimes we've even been one of the first cities where a tour performs.
Does WestCoast Entertainment have any extra clout in the industry because of how long we've been presenting shows?
Justin: Yes -- 33 years of ticket sales and audience growth have established a great reputation and lots of contacts among producers and agents. Cities the size of Spokane are generally considered "secondary markets" (Spokane ranks around 72nd in market size in the U.S.), but we punch over our weight with the productions we're able to bring in. Spokane is seen very favorably within the Broadway entertainment industry. We're considered to be on the high end of cities our size.
A few other factors also boost Spokane's ability to get popular high-quality tours:
The newly remodeled First Interstate Center with state-of-the-art backstage facilities and 2,600 seats helps us bring in bigger shows. Some cities Spokane's size don't have as large a venue available, so only smaller, much older productions will come through due to limited potential for ticket sales.
Our proximity to both Portland and Seattle helps with routing. The geographic region we draw from helps increase our audience size. Smaller markets don't often have runs of seven to eight shows a week. With a growing Spokane audience, it's feasible now to book full-week runs, which helps us get major titles sooner.
How many shows are usually available to book at any given time?
Justin: Lots, but not so many shows that are big and familiar enough to schedule as season-ticket engagements for seven or eight performances.
How far in advance do shows need to be booked? How much does that vary from one show to another?
Most need to be scheduled two to three years out. Tours go to a maximum of about 30 cities a year. To book five shows for a season, we have to have dates on hold at least a couple years in advance, with alternate dates to make sure routing will work for the tour schedule.
We're always in competition with bigger markets who can sell tickets for more performances at higher prices, so we usually have to wait until tours have gone to those markets first. Planning a few seasons ahead helps us to bring popular shows to town as soon as possible.
How soon after a show plays on Broadway is a tour announced? Do presenters find out earlier than the public?
Justin: Occasionally, shows that generate a lot of excitement will have tours scheduled while they're still being developed in regional theater, even before they get to Broadway. Those tours usually go to bigger markets first for extended runs.
Most often, touring productions will be organized as a show is preparing to open on Broadway, or after it reaches Broadway. Then agents let us know what's coming up. With our industry connections, we have constant knowledge of what's available, what's coming up, what's hot, and what's popular in markets similar to ours.
With your experience in other kinds of live events and entertainment, how would you say that planning a Broadway season is different from booking other types of entertainment?
Justin: The process is very similar. The biggest difference is that for a Broadway season, it's important to put a good mix of shows together so there's variety that appeals to the traditional audience, and also brings in new and different groups. We want to broaden people's understanding of what today's Broadway shows are -- they're way more exciting and varied than the old-fashioned, formal performances that some people might still think of when they hear "musical theatre"!
---
For the latest performance information plus ideas, activities, and entertainment news, sign up for the WestCoast Entertainment E-Club.