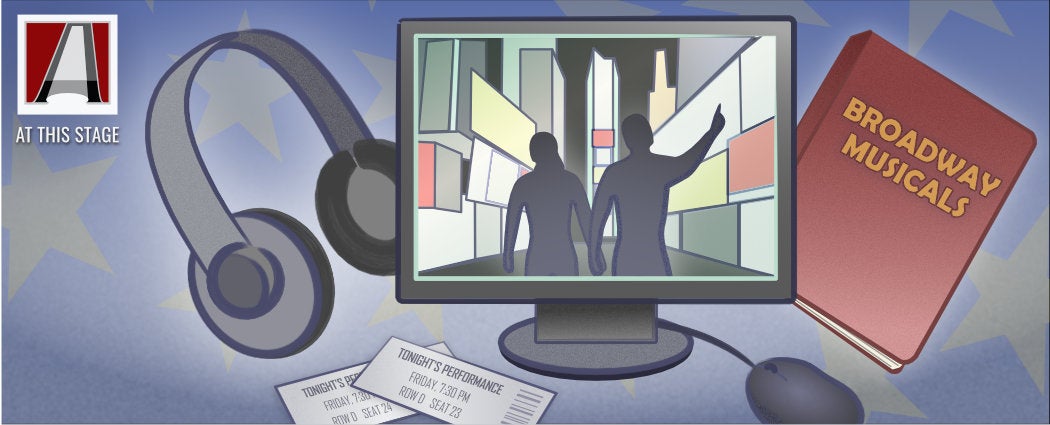 Jan

12

, 2021
The Broadway Aficionado Toolkit
"Musical Theatre is simply amazing. It is the impossible unfolding before your eyes. A Broadway show has defied the odds to be where it is. Something this rare and special should be celebrated."
~ Mark Robinson, theatre historian, "The Top Ten Reasons Why We Love Broadway Musicals"
---
It's hopefully only a matter of months until we hear about live theatre productions opening again around the country. To help us all keep some musical-theater magic in our lives until then, we asked a few Spokane theatre fans about their favorite Broadway websites, books, and podcasts. Here's what they shared:
Websites
Books
For an entertaining exploration of how all the parts of a show come together to create a Broadway hit, pick up a copy of The Secret Life of the American Musical by Jack Viertel (available as an audio book from Spokane Public Library). You'll gain a new appreciation for the stories, characters, and music in all your favorite shows -- and every show you see in the future!
The Untold Stories of Broadway: Tales from the World's Most Famous Theaters by writer and producer Jennifer Ashley Tepper, contains interviews with the many people who bring Broadway plays to the stage. The inside stories in each volume will make you feel like a native New Yorker and a bona fide Broadway connoisseur.
Podcasts & Playlists
Broadway Podcast Network offers dozens of entertaining and inspiring podcasts on every Broadway-related topic you can imagine. Whether you're a casual fan, a devoted follower, or an aspiring artist, you'll find an episode that connects you with what you love most about musicals.
Tune in to our own WestCoast Entertainment Broadway Musical Playlist on Spotify, with more than 200 of our favorite songs (13 hours of music!) ranging from the earliest musicals to today's megahits. You'll be singing along and tapping your toes for days.

The more you know about the creators, performers, history, and behind-the-scenes stories of Broadway musicals, the more you'll enjoy each show. Until the next STCU Best of Broadway performance, we hope these resources will help bring the joy of Broadway to you -- and make the shows you attend in the future even more special!
---
For the latest performance information plus ideas, activities, and entertainment news, sign up for the WestCoast Entertainment E-Club.