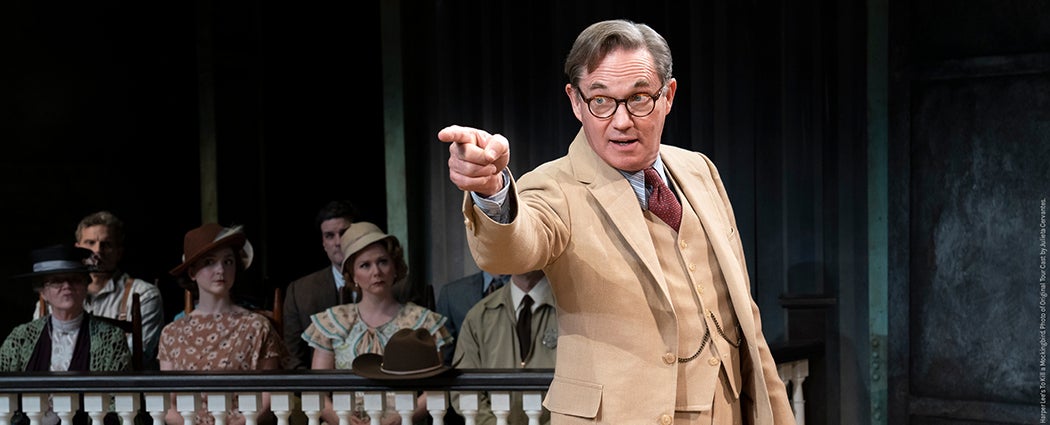 July

26

, 2023
Emmy Award Winning Actor, Richard Thomas, is coming to Spokane!
Exciting news! Emmy Award®-winning actor Richard Thomas, best known for his performance in the iconic series The Waltons, is confirmed to star as Atticus Finch for the complete third touring season of the history-making production of To Kill a Mockingbird. He will play this role in Spokane this winter!
Set in Alabama in 1934, Harper Lee's enduring story of racial injustice and childhood innocence centers on one of the most venerated characters in American literature, small-town lawyer Atticus Finch. The cast of characters includes Atticus's daughter Scout, her brother Jem, their housekeeper and caretaker, Calpurnia, their visiting friend Dill, and a mysterious neighbor, the reclusive Arthur "Boo" Radley. The other indelible residents of Maycomb, Alabama, are Bob Ewell, Tom Robinson, prosecutor Horace Gilmer, Judge Taylor and Mayella Ewell.
Richard Thomas as Atticus Finch has been embraced by critics and audiences alike. His performance has been called "Easily the most powerful work I've seen from Richard Thomas" (BWW Charlotte), "A memorable performance rarely seen in a touring Broadway production" (Curtain Up Phoenix), and "Sheer perfection - this role was made to be played by Thomas" (Around the Town Chicago).
Witness this classic and impactful story on stage December 5-10, 2023, at the First Interstate Theater for the Arts in downtown Spokane. Tickets are now available here!
Watch a special video from Richard Thomas here!
"Five stars. Unmissable and unforgettable." - Rolling Stone