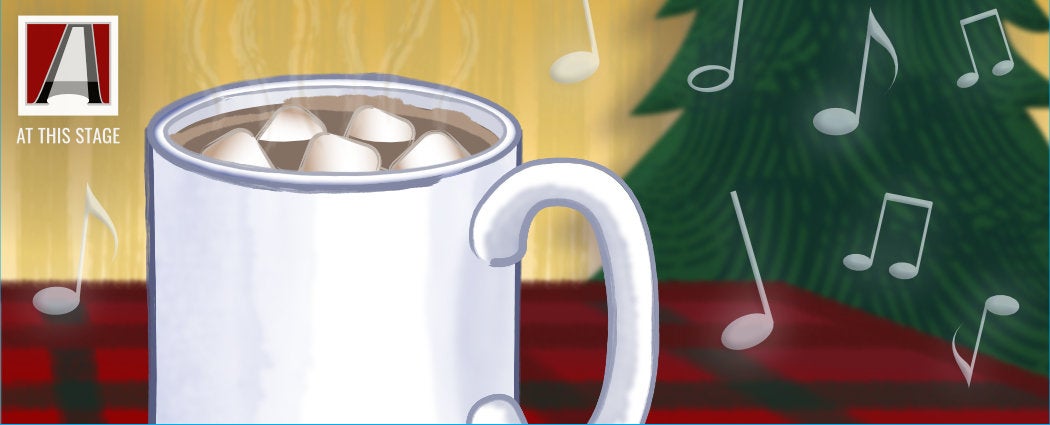 Dec

10

, 2020
Holiday Songs from Stage and Screen
As winter approaches, what makes you feel like the holidays are here? Scents of peppermint and pine branches? Twinkling lights and glowing candles? Unpacking colorful decorations?
For many of us, it's music that brings magic to the season. And what could be more magical than holiday songs from musicals? Several favorite songs of the season are gifts from Broadway and Hollywood.
White Christmas has been a holiday favorite since Bing Crosby first sang it on his 1941 Christmas radio broadcast. We associate White Christmas with the movie, but the first film to feature the song was Holiday Inn. Both movies have been adapted as stage productions in recent years with Broadway runs and tours.
Have Yourself a Merry Little Christmas, is another favorite from a classic movie musical. Meet Me in St. Louis is best known as the 1944 movie version, but it's been made into a stage musical, too. The lyrics most of us know are a little different from the words Judy Garland sang in the movie, but whether you're used to hearing "From now on..." or "Next year all our troubles will be out of sight," it's a perfect holiday wish for 2020!
Like all songs from musicals, holiday-themed songs cover an array of emotions and musical styles. White Christmas and Have Yourself a Merry Little Christmas are heartwarming solos that can bring a sentimental tear to your eye. We Need a Little Christmas and It's Beginning to Look a Lot Like Christmas are upbeat ensemble numbers to lift your spirit.
Meredith Wilson (creator of The Music Man) wrote It's Beginning to Look a Lot Like Christmas and later used the song in the musical, Here's Love. The show is based on the movie Miracle on 34th Street, but never became as popular as the film. Here's Love had only a short run on Broadway, but It's Beginning to Look a Lot Like Christmas is still a favorite for its bouncy tune and cheery lyrics.
We Need a Little Christmas is another holiday song from both stage and screen. Following the success of Auntie Mame as a novel, a play, and a movie, Mame the musical became a Broadway hit in 1966. Lucille Ball later starred in a movie version. Like Have Yourself a Merry Little Christmas, We Need a Little Christmas is a song to brighten the mood in troubling times. (In Mame it's the 1929 stock-market crash.) Mame's cure for the blues, to decorate for Christmas before December, was considered eccentric when the play was written! Times have changed, but the song's energy and optimism still help us kick off a festive season each year.
One more Broadway hit you'll hear during the holidays is My Favorite Things from the Sound of Music. Neither the show nor the song are about the holiday season, but the song has been included on holiday specials and albums almost since the musical first opened. (And the lyrics do mention "warm woolen mittens," "brown paper packages," "sleigh bells," "snowflakes," and "silver white winters"!) Like many holiday traditions, My Favorite Things is uplifting and enchanting no matter how it's personalized, stylized, or adapted. Maybe that's why the song is not only a musical-theatre favorite, but part of the season for so many people.
---
For the latest performance information plus ideas, activities, and entertainment news, sign up for the WestCoast Entertainment E-Club.